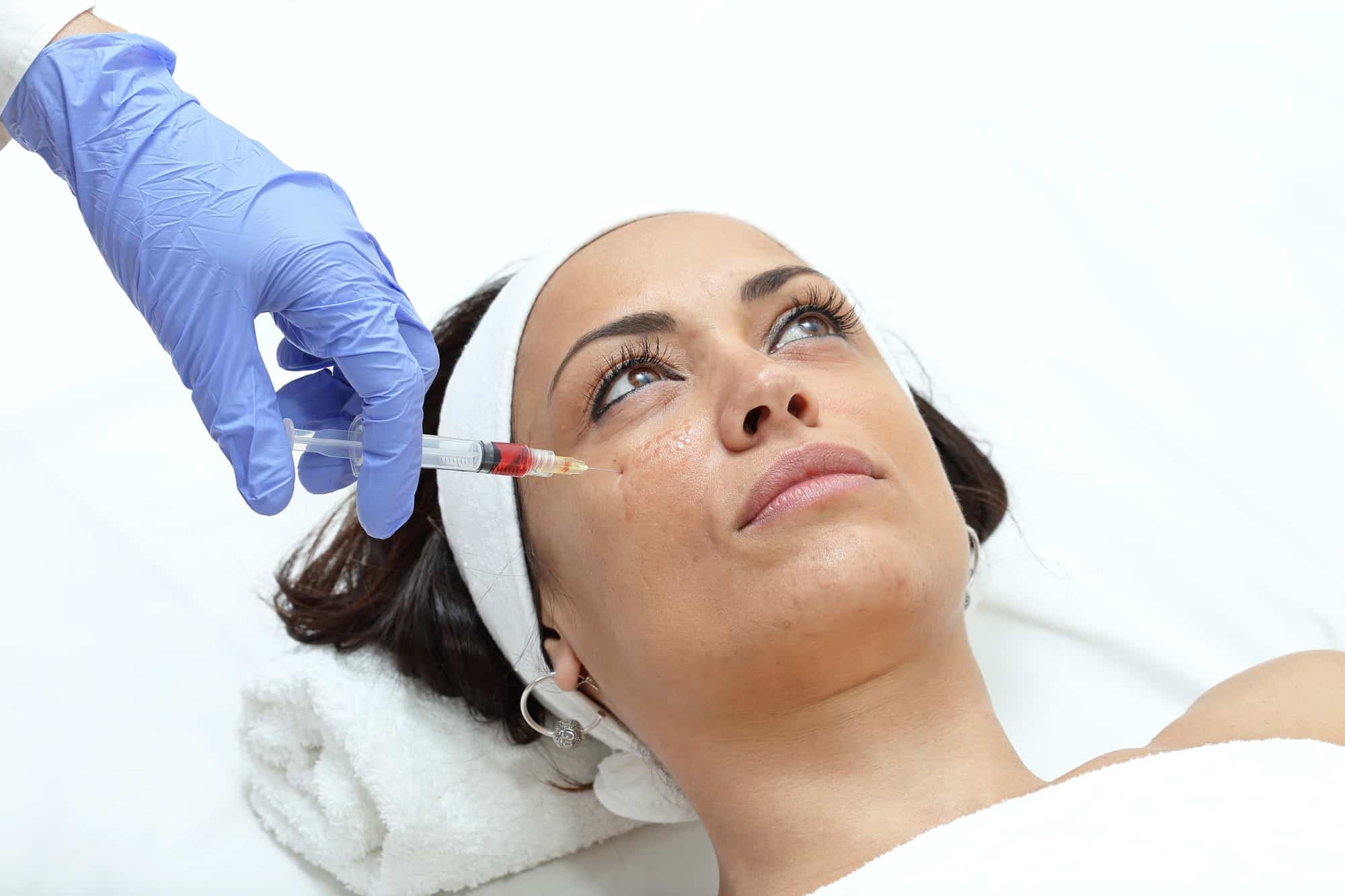 Prevent And Treat Wrinkles With Soft Tissue Fillers
Soft tissue fillers, also known as dermal fillers, or wrinkle fillers, are gels or viscous suspensions that are injected underneath the skin to soften the appearance of wrinkles, fill hollow areas in the face, and enhance the lips.
Soft tissue fillers, also known as dermal fillers, or wrinkle fillers, are gels or viscous suspensions that are injected underneath the skin to soften the appearance of wrinkles, fill hollow areas in the face, and enhance the lips. Regardless of the type of filler used, repeat injections are often required to maintain the result or correct undesirable effects. As people moved away from permanent fillers like liquid silicone because of higher risks and more incidence of unwanted results, temporary and semi-permanent fillers are the new crowd favorite.
Dermal fillers come in various preparations, composition, and indications. The active ingredient in each type is the key substance that provides temporary or lasting benefits. Additional ingredients work synergistically to provide natural-looking youthful skin.
Cosmetic filler types
Type
Composition
Brands
Collagen
Bovine
Zyderm and Zyplast
Human
Cosmoderm, Cosmoplast, Dermolegen, Isologen
Temporary
(Hyaluronic acid)
Rooster comb
Hylaform
Bacterial
Captique, Restylane, Perlane, Juvederm, Belotero
Semi-permanent
Calcium hydroxylapatite
Radiesse
Poly-L-lactic acid
Sculptra
Permanent
Polymethylmethacrylate beads with bovine collagen
Artefill
Soft-tissue fillers are considered as medical devices and are formulated for specific uses. As the fastest-growing segment in the cosmetic industry, injectables are susceptible to fraudulent use. Knockoffs, substitutions, and watered down products are commonplace in various settings.
Common Uses
1. Injectable implants are usually made of biocompatible, absorbable, or temporary materials for correcting moderate to severe wrinkles and folds. Injection areas include the nasolabial folds and marionette lines.
2. Some dermal fillers have been formulated to correct and restore loss of facial fat (lipoatrophy) in patients afflicted with human immunodeficiency virus (HIV). 3. Several absorbable dermal fillers have been approved for cheek and lip augmentation in patients over the age of 18. 4. Radiesse has been approved for hand augmentation to increase the volume of the back of hands.
5. Repeated injections may be necessary to get the desired outcome. Results are dependent on the patient's skin, the doctor's expertise, and amount and type of filler used. Duration of effects depends on the material used and the area treated.
Unapproved Uses
The following indications are not suggested by manufacturers
Breast augmentation;
Increasing fullness of the feet;
Bone, tendon, ligament, or muscle implantation.
Precautions
As with any medical procedure, there are concomitant risks and adverse events with dermal filler use. Any dermal filler, regardless if they are approved or unapproved, can bring short- and long-term side effects. Permanent complications are also possible. Nevertheless, adverse events associated with filler use often occur moments after injection and most resolve on their own within two weeks. Here's a list of common side effects associated with approved dermal fillers. Risks from fraudulant products and unapproved uses of fillers have not been determined.
Common side effects:
Redness
Bruising
Swelling
Tenderness
Pain
Itching, rash
Less common side effects:
Nodule and granuloma formation
Infection
Open wounds, draining
Allergic reaction
Death of tissue or necrosis
Rare side effects:
Anaphylactic shock or severe allergic reaction (warrants immediate medical assistance)
Migration of filler to other areas
Rupture of filler solution at the injection site or underneath the skin
Vision abnormalities such as blindness
Skin and lips damage
Vascular injury
Stroke
Checklist for Physicians
Be aware of the dangers of counterfeit products by carefully inspecting product packages for authenticity prior to injection.
Unskilled, untrained, or uncertified individuals are not allowed to administer the device.
Medical providers must be knowledgeable of the anatomy at and around the site of injection, and make sure not to inject fillers into the blood vessels in the face.
Inform your patients of all risks and precautions associated with the product and procedure.
Indications for dermal filler use differ for each product.
Dermal fillers should be injected slowly and with the least amount of pressure necessary.
Be aware of the signs and symptoms related to blood vessel injection, and have a working plan on how the patient will be treated for possible complications should this occur. This may include in-office follow up or referral to another health-care provider.
If patients are seen exhibiting signs and symptoms of blood vessel compromise (blanching of the skin, changes in vision, and signs of stroke), immediately stop the procedure.
Advise patients to seek medical attention immediately if they experience signs and symptoms related to injection of filler into the blood vessel.
Instruct staff and employees how to quickly respond to reports of patients experiencing signs and symptoms of filler complications
If you witness adverse events from dermal filler use, including erroneous injection of filler into the blood vessel, report the incident to the manufacturer.
Checklist for Patients
1. Choose a licensed dermatologist or plastic surgeon that are trained to conduct dermal filler injections.
2. Always ask your medical provider if they have proper training and experience in injecting facial fillers. Soft tissue filler injection is a medical procedure and not a cosmetic treatment.
3. Do not perform dermal filler injections on yourself.
4. Do not buy dermal implants yourself.
5. Discuss with your medical provider the appropriate injection sites and risks associated with dermal filler use.
6. Know that certain products are only approved for facial injection and using these fillers to other parts of the body is dangerous.
7. Ask your doctor to discuss the documentation found in the patient labelling of the product you will be receiving.
8. Know what adverse reactions you should look out for, so you can seek the appropriate treatment needed.
Dermal fillers are a safe and effective way to rejuvenate your appearance. Ensure you speak to a qualified and licensed practitioner about popular brands, such as Princess, Belotero, Juvederm, and Sculptra.