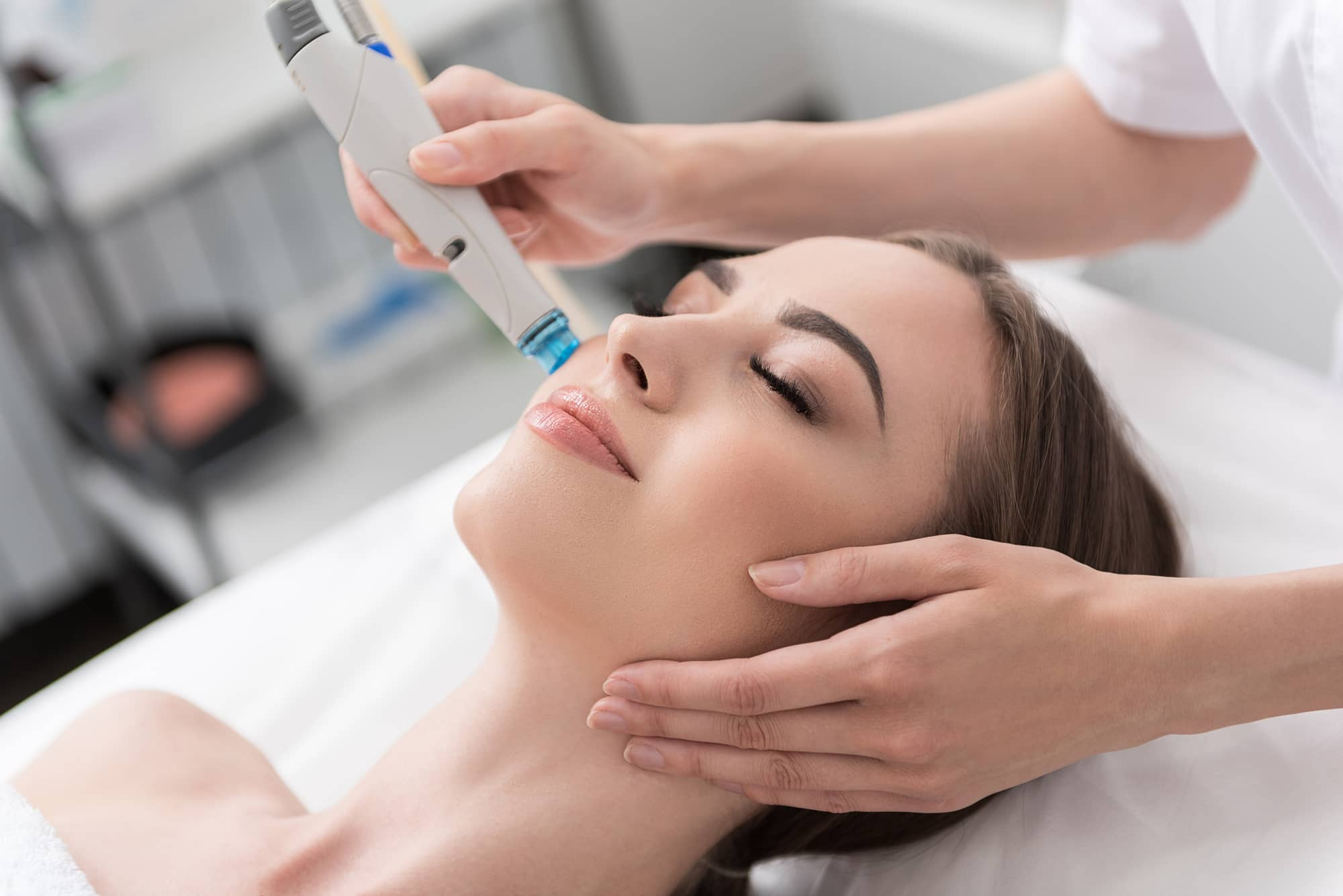 Medical Spa Trends For 2023
The medical spa industry constantly evolves, with new trends and technologies emerging yearly.
The medical spa industry constantly evolves, with new trends and technologies emerging yearly. This year, we can expect to see even more exciting developments in medical spas, from innovative skincare to innovative treatments. Our blog post will explore the biggest medical spa trends in 2023 and what they mean for the industry.

Yoni Steam
In 2023, the holistic health practice of Yoni steam is gaining a new lease of life after centuries of use in traditional healing practices. According to internet search statistics, its demand increased by 124% over the past year. The method involves sitting over a pot of herbal-infused steam to promote healing and balance in the vagina and reproductive system.
While there is not much scientific research on the effectiveness of yoni steaming, some women have reported benefits such as reduced menstrual cramps, improved fertility, and increased relaxation.
Medical spas may offer yoni steaming as a wellness trend service, typically as a part of a broader menu of alternative or holistic treatments. It's essential to consult with a qualified medical professional before trying yoni steaming to ensure it is performed safely and correctly.

Sound Therapy
Healing through sound therapy is based on the effects of frequency vibrations on the human body. It dates back to ancient times, and it is difficult to determine when it originated. Historians conclude that sound therapy developed simultaneously in different regions without cultural connection, proving its effectiveness.
Today, the most widespread and effective sound therapy is the practice of vibration and acoustic massage with various ancient classical instruments. Only a specially trained sound therapist can perform such a full-fledged practice, but the effect is worth trying!

Crystal Healing Massage
Another trend is facial massage with unique crystals. Using rose quartz or jade, you can achieve a tightening of the facial oval, a more even skin tone, and improved blood circulation. Influencers and dermatologists already highly value this method. One of Miranda Kerr's Kora Organics brand's most popular items is a Rose Quartz Beauty Sculptor.

Gold Massage
This technique's unique feature is adding thin plates of gold to the warm aromatic oil. This "golden oil" is used to perform the massage, combining slow and gentle strokes with more traditional elements, working on energy points and activating the body's healing powers.
So the legitimate question here is, what are the benefits of a golden massage? In addition to having visibly refreshed skin, gold particles help smooth and tighten the skin, stimulating blood circulation and skin cell regeneration.

Hybrid Treatments
Hybrid treatments in medical spas combine different therapies or technologies to achieve more comprehensive and effective results. These treatments typically involve combining traditional spa treatments with medical procedures or technologies to address multiple concerns simultaneously.
A healthcare professional can tailor hybrid therapies to an individual's unique needs. They may include a combination of injectables, lasers, peels, and other cosmetic treatments.
Another example of a hybrid treatment is the combination of CoolSculpting and EMSculpt for body contouring. CoolSculpting uses controlled cooling to deal with stubborn fat cells. EMSculpt uses high-intensity focused electromagnetic energy to tone and strengthen muscles. By combining these two treatments, patients can achieve a more comprehensive body contouring result.
Hybrid treatments can provide patients with more efficient and effective results by addressing multiple concerns in the same session.

IV Therapy
IV therapy (intravenous therapy) is an increasingly popular, highly effective method of treating and preventing various diseases and dysfunctions.
It is the fastest way to deliver medication (medicine or other fluid) into the body with high bioavailability, excellent absorption, assimilation, and maximum distribution.
What effects does IV therapy have?
Anti-inflammatory;
Promotes detoxification;
Strengthens the immune system;
Activates metabolic processes;
Improves the body's energy potential;
Increases stress resistance;
Stimulates body regeneration;
Prevents pathological age-related changes in bones and tissues.
The healthcare professional makes up the IV treatment preparation so that the body receives them in a particular sequence for proper assimilation.
The doctor selects drip composition while considering the individual's indications, age, gender, general condition, vitamin or mineral deficiency level, allergies, and other indicators.

Natural and Organic Products
As a new trend, organic spas are gaining popularity among those prioritizing natural and sustainable beauty products. They only use natural and organic ingredients in their treatments and services, avoiding synthetic chemicals and artificial fragrances that can harm the skin.
Organic spas emphasize using natural ingredients like herbs, fruits, and plant extracts, which are believed to have therapeutic properties. They can use these ingredients in various spa treatments such as facials, massages, and body scrubs to promote relaxation and wellness.
Organic spas also implement eco-friendly and sustainable practices, such as energy-efficient lighting, water-saving measures, and biodegradable cleaning products. Doing so promotes a holistic approach to beauty and wellness that benefits the client and helps protect the environment.
Overall, the new trend of organic spas offers a unique and beneficial experience for those seeking natural and sustainable beauty solutions.

Men's Services
2022 has not been easier or safer than previous years: conflicts, inflation, political instability, and reorienting markets are all taking their toll on the nervous system and people's overall health. So it's unsurprising that demand for treatment services and med spa memberships increased in 2023.
What are the top med spa treatments for men?
Massages: This can include deep tissue, Swedish, or sports massages, which can help relieve muscle tension, reduce stress, and improve circulation.
Facials: Men's facials typically focus on deep cleansing, exfoliation, and hydration to improve the appearance and texture of the skin. Some facials may also include a beard treatment or hot towel shave.
Body treatments: These include body scrubs, wraps, and mud treatments, which can help exfoliate and moisturize the skin, leaving it smooth and revitalized.
Grooming services: Men's spas may offer haircuts, shaves, and beard trims, as well as waxing or laser hair removal for unwanted body hair.
Manicures and pedicures: These treatments can help improve the appearance and health of the nails and skin on the hands and feet.
Yoga or fitness classes: Some men's spas may offer yoga or fitness classes to promote physical health and wellness.
Advanced Technology
Several advanced technology medical spa procedures are popular due to their effectiveness and minimal downtime.
Laser and light-based therapies. Laser and light-based therapies are popular medical spa industry trends in 2023, because they offer highly effective, non-invasive, customizable, and long-lasting solutions for various skin concerns.
Radiofrequency technology. Radiofrequency (RF) technology is a popular trend in medical spas due to its numerous benefits for the skin and body. RF treatments use energy waves to heat the deep skin layers, stimulating collagen production and tightening sagging skin. This results in a firm, more youthful appearance lasting for months or years.
Ultrasound therapy. This non-invasive treatment uses high-frequency sound waves to penetrate the skin and promote collagen production, which tightens and firms sagging skin. Ultrasound therapy also effectively reduces the appearance of fine lines and wrinkles, improves the texture and tone of the skin, and reduces cellulite
Cryotherapy. This popular non-invasive med spa treatment involves exposing the body to extreme cold temperatures for a short period, stimulating endorphin release and boosting metabolism. As a result, cryotherapy effectively reduces inflammation, alleviates pain, improves athletic performance, and promotes overall wellness.
Micro-needling. This minimally invasive treatment creates micro-channels in the skin with tiny needles, stimulating collagen and elastin production. This results in smoother, firmer, and more youthful-looking skin with improved texture and tone. Micro-needling also effectively reduces the appearance of fine lines, wrinkles, and acne scars.
Globalization of Medical Spa Services
With the rise of globalization, there has been a growing demand for medical spa services in many parts of the world. As more people become aware of these treatments and their benefits, the medical spa market has expanded rapidly and will continue to grow in 2023.
Technological advances have facilitated the globalization of medical spa services, making it easier for medical spas to communicate with potential clients worldwide and provide them with the information and support they need. Furthermore, advanced technologies helped create modern, safe, and effective medical spa procedures previously unavailable.
The globalization of medical spa services has also led to a greater focus on quality and safety standards.
Many medical spas now adhere to international standards and certifications, such as those set by the International Spa Association (ISPA) and the Joint Commission International (JCI). It has helped to build trust and confidence among clients, who are often willing to pay a premium for high-quality, safe medical spa services.

Conclusion
The globalization of medical spa services is a growing trend driven by technological advances, increasing demand for medical tourism, and a greater focus on quality and safety standards. As the global medical spa industry continues to expand, we will likely see even greater innovation and competition in this field, with new treatments and services developing and ancient ones gaining a second life to cater to the needs and preferences of clients worldwide.

FAQ
What are the latest med spa trends?
The latest trends in the medical spa include ancient techniques that got a second wind (yoni steam, sound therapy, crystal healing massage), traditional massage practices with natural organic products, hybrid treatments, IV therapy, men's spa services, and advanced technology spa treatments.
What are the most popular medical spa treatments?
The most popular medical spa trends include Botox and fillers, laser hair removal, chemical peels, microdermabrasion, CoolSculpting, HydraFacial, PRP therapy, micro-needling, and IV therapy.
Is the med spa industry growing?
Yes, the med spa industry is growing at approximately 6% annually. This ongoing growth is due to the demand for non-invasive treatments, technological advances, and a shift toward wellness and self-care.