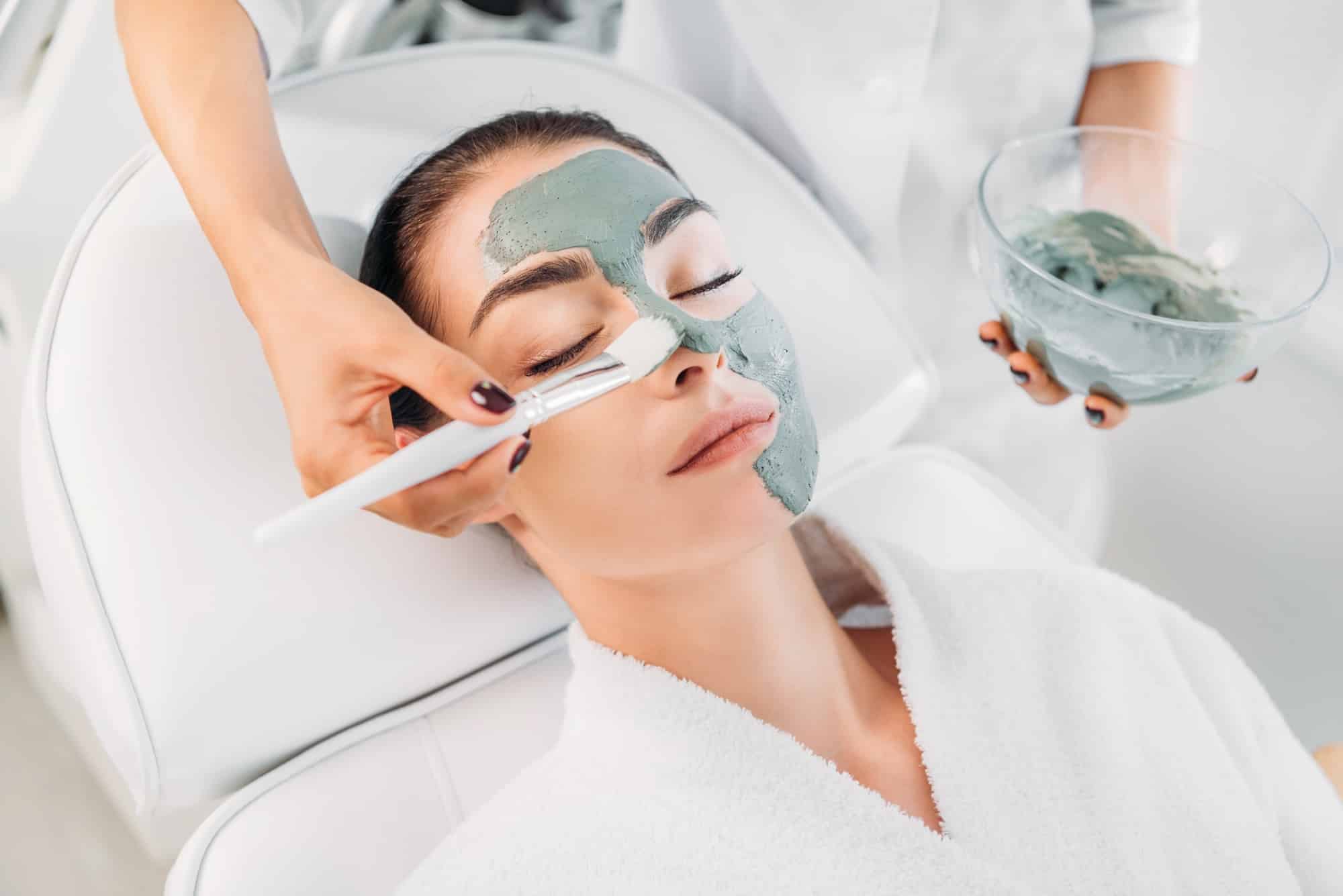 What Are Chemical Peels? Safety, Scar Treatment & Peel Types
A chemical peel is a type of skin resurfacing technique that involves the application of a caustic solution or chemical peeling agent to visibly improve the structure of the treated tissue and the overall appearance and health of the skin.
What is a chemical peel?
A chemical peel is a type of skin resurfacing technique that involves the application of a caustic solution or chemical peeling agent to visibly improve the structure of the treated tissue and the overall appearance and health of the skin.
Depending on the level of peeling required, the chemical solution destroys different layers of the skin, causing it to peel off, thereby revealing a new layer with improved texture and surface characteristics.
Roughly, 1.4 million chemical peel procedures have been performed by board-certified members of the American Society of Plastic Surgeons in 2017, making it the third most popular minimally invasive procedure in the US, with Botox and soft tissue fillers taking the first and second spot respectively.
Are chemical peels safe?
Considered as the oldest treatment modality for skin rejuvenation and resurfacing, chemical peels are being used for over centuries. Their safety and efficacy have been studied extensively—using histological, chemical, toxicological, and clinical basis.
Although generally safe when performed by qualified medical professionals, it is not without some risks and drawbacks. For instance, abnormal pigmentation is a common side effect among patients taking hormone medications or those with a family history of brownish discoloration on the face. Your individual response to scar healing also contributes to skin pigmentation problems.
Another thing to consider in performing chemical peels is treating male patients. Men generally have thicker skin and may not experience the same results compared to women. However, they heal more quickly.
Other factors that affect chemical peels:
Taking acne medication (Isotretinoin) in the past 6 months;
Having a history of keloid formation;
Having abnormal skin pigmentation;
Having a history of cold sore outbreak.
Do chemical peels correct acne scars and hyperpigmentation?
Chemical peels can greatly improve acne and acne scarring, but it won't have an effect on deep scars unless deep chemical peels are performed. It is also important to note that even mild scars may not be totally eradicated, or subsequent peels are often necessary to see significant results.
Formation of dark spots is often attributed to the abnormal production of the skin pigment melanin. The major cause of its overproduction is excessive exposure to sunlight and artificial UV light (i.e. tanning beds). Brown spots or dark spots are often seen on the face, back of the neck, and hands. It can be a sign of:
Photodamage;
Melasma;
Skin cancer (rare).
Is there a chance chemical peels can make scars worse?
Chemical peels rarely cause scarring and won't make acne scars worse. After a chemical peel treatment, patients with sensitive skin may experience irritation. Moreover, when the peel clears some of the patient's skin concerns, such as acne, post-inflammatory hyperpigmentation (PIH), and dark spots, ice pick acne scars may look more pronounced.
Are neck wrinkles treated with chemical peels?
Sagging skin may respond to a phenol chemical peel, but only on patients with relatively thin skin. It may not show substantial results for furrows and deep wrinkles, especially in thick skin. Apart from that, the neck region is difficult to treat and results may vary.
Types of chemical peels
Chemical peels are categorized based on the depth of tissue injury it promotes. The healing response, following the premeditated tissue damage, influences the skin rejuvenation effects of each chemical peel type.
Depth of Peel
Activity
Peeling Agent
Indications
Adverse Effects
Light or Superficial
– Involves destruction of the stratum corneum, or part or the entire epidermis.
– Alpha Hydroxy Acids or AHA (glycolic, lactic, tartaric, malic, oxalic, citric) – Salicylic acid – Jessner's solution – Resorcinol – Retinoic acid – Trichloroacetic acid (TCA 10% – 30%)
– Melasma (epidermal), acne, PIH, mottled dyschromia.
– Mild atrophic acne scars
– Infection, pigmentation problems, dermatitis, itching, milia, prolonged erythema
Medium Depth
– Involves destruction of the epidermis and induction of inflammation within the papillary dermis and upper reticular dermis
– TCA 50% – Jessner + TCA – Glycolic acid 70% + TCA 35% – Solid CO2 + 35% TCA
Melasma (dermal), moderate atrophic acne scars, mild to moderate photoaging
Infection, hyperpigmentation, persistent erythema, itching, scarring, textural changes.
Deep
– Involves destruction of papillary dermis into the upper reticular dermis
– TCA above 50% – Phenol
– Severe photodamage
– Hypertrophic scarring, textural changes, infection, permanent pigmentary changes
Side effects
All skin-resurfacing procedures carry some risks and complications. Most of the common side effects include:
Prolonged erythema (up to 3 months);
Itching;
Hyperpigmentation;
And textural changes.
Complications may also occur, including but not limited to, infection, contact dermatitis, and hypertrophic scarring.
Can chemical peels cause skin damage?
When used correctly, chemical peels do not cause long-term skin damage. However, because the peeling agents used are often composed of powerful acids, it may cause burning or permanent skin injuries when done by an untrained individual. Chemical peels are considered safe and effective when performed by trained dermatologists. Severe complications and long-term damage usually occur among patients who experiment on chemical peeling products on their own.
Conclusion
A chemical peel is a safe and cost-effective method of resurfacing the skin. These peels can dramatically improve melasma, acne vulgaris, sunspots, fine lines, mild scarring, and other skin concerns. It is critical for a certified medical practitioner to choose the right peeling solution for the appropriate patient in order to accomplish the desired outcome and minimize the risk of complications and long-term damage. Deep chemical peels provide superior rejuvenation effects, but they involve longer downtime and greater risks. A single chemical session may not be enough to produce the desired results.