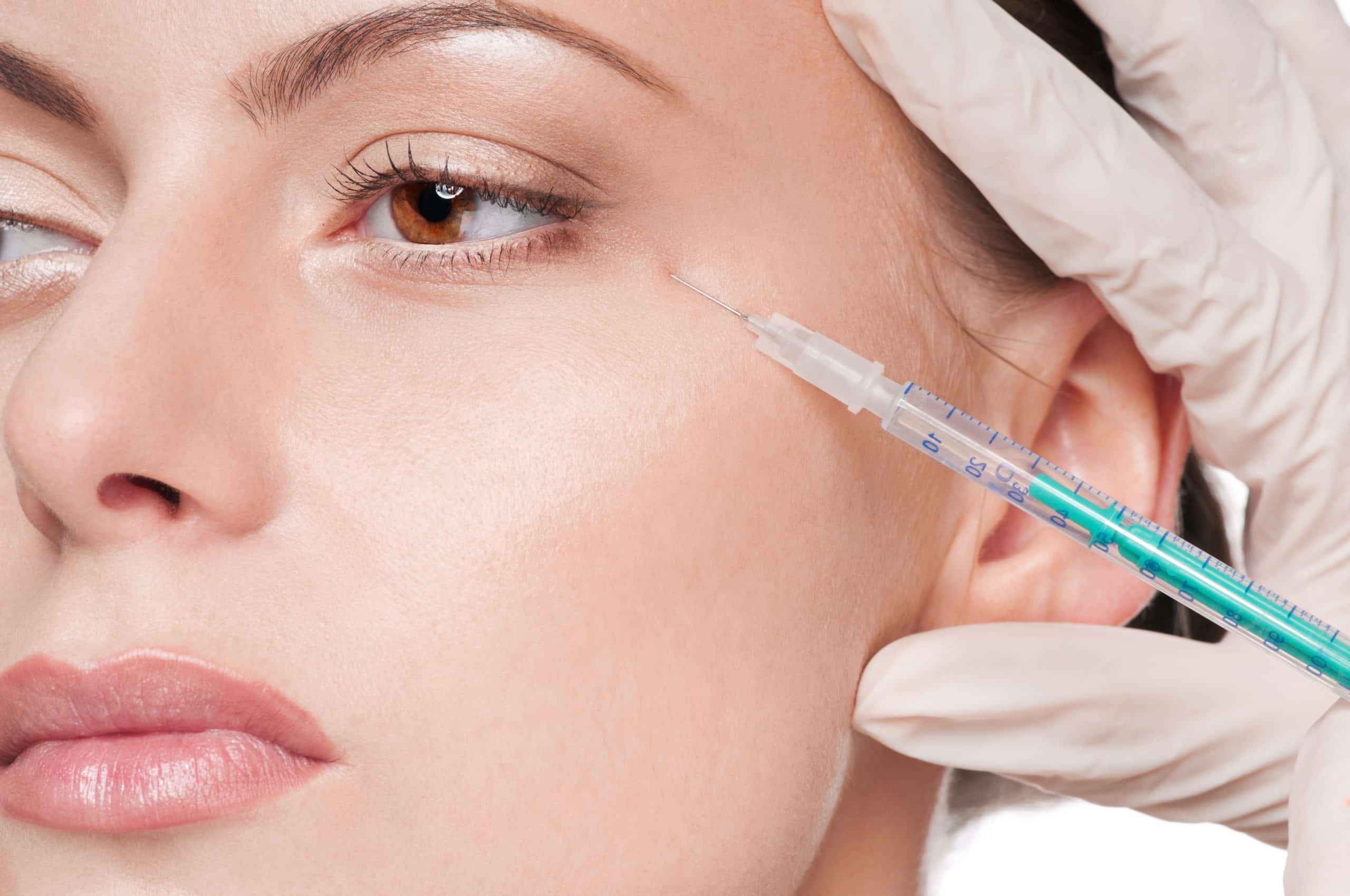 Three Most Popular Facial Fillers Against Wrinkles In 2023
Dermal Fillers,
Skin care
2023-03-24
Smooth and radiant skin symbolizes young age and good health, so it looks attractive. The internal skin structure starts to degrade with age or due to some diseases or extreme diets.
Disclaimer
All the products described in this article are intended for professional use only; they can be sold to cosmetologists, plastic surgeons, and special aesthetic clinics. Only trained injectors can conduct a procedure. Independent unprofessional use of the product may harm your health.
Introduction
Smooth and radiant skin symbolizes young age and good health, so it looks attractive. The internal skin structure starts to degrade with age or due to some diseases or extreme diets. The underskin fat layer becomes thinner, negatively impacting the skin because a fat layer makes the skin moisturized and elastic. As a result, wrinkles and deep folders appear on the face.
Dermal fillers for the face are a group of products that can fill the skin with moisture, pump it, and support it for some time. After dermal fillers injections, the existing wrinkles become smoother, and new wrinkles do not appear. There are several types of fillers for the face by the main active compound. All of them can be effective treatments in cosmetology and plastic surgery.
Types of Facial Wrinkles Treated by Facial Fillers
The injections for wrinkles can fix the shape and look of many body parts: face, neck, hands, and others. By origin, there are five types of wrinkles:
Expression lines – appear on the most active facial parts, like the forehead.
Gravity folds – appear as the result of ptoz, skin sagging with age.
Atrophic wrinkles – the result of aging and skit fat degradation.
Compression wrinkles – a result of constant repetitive compression in one zone, for example, sleeping on a high pillow.
Elastic wrinkles – skin loses elasticity because of external factors, like sun rays or smoking.
Here are several types of facial wrinkles to treat with facial dermal fillers.
Forehead Lines
Forehead lines, sometimes called wisdom wrinkles, are the horizontal lines running across the top of the T-zone (forehead).

Worry Lines
When people worry, they knit their brows. This gesture creates an "eleven" between the brows.
Crow's Feet
The radiating wrinkles from the outer eye corner remind the bird's footprint, so that is called crow's feet.
Bunnies
Bunnies are horizontal wrinkles on the nose between the eyes.
Laugh Lines
Nasolabial folds (vertical folds down from nose to leaps) are also known as laugh lines.
Lip Lines
Lip lines are numerous thin and short lines around the mouth's perimeter.
Popular Injectable Wrinkle Fillers
Hyaluronic acid is the most well-known substance for fillers for face wrinkles, but this segment is not limited to HA.
Botulinum Toxin
Botulinum toxin is a natural neurotoxin widely used in cosmetology. The microdose of toxin under the dermis blocks the nerves and paralyzes the tiny facial muscles. When the muscles stop moving, the skin at the injection site becomes smoother. The effect of botox is limited: with time, the body neutralizes the toxin and renews the muscle movements. Botulinum toxin injections can be combined with other fillers for better effects.
Collagen Fillers
Collagen is a natural protein that body tissues produce. In the skin, collagen works as a support, an elastic skin base. The young skin contains a lot of collagen, and when the skin moves, it returns to the same position due to collagen. With age, natural collagen production decreases. Due to facial muscle movements, wrinkles, and folds appear. Collagen injections restore skin elasticity and help it to get smoother.
Sculptra is the most famous facial dermal filler that stimulates natural collagen production. Some sources mention Sculptra as the dermal filler for injections with the most long-lasting effect on the market, while the Sculptra effect can last up to two years. This dermal filler is recommended for patients with HIV/AIDS and lipoatrophy.
Abdominal Fat
Among the natural substances for beauty injections, abdominal fat takes off the top places at a rate. The principle is elementary: the injector collects the fat from the abdomen and injects it in a specific face zone. It is the safest procedure from the allergic reaction point of view: a body does not reject its own fat. This procedure helps to restore the volume of some face and body parts.
Hyaluronic Acid Fillers
Hyaluronic acid is a cornerstone of the beauty injections business. This compound is naturally produced in body tissues and binds water under the skin. Due to HA, skin looks moist and elastic. Approximately 40 years ago, scientists discovered synthetic HA production. Since that time, HA products have been widely used in cosmetology and medicine. Hyaluronic acid is a gel that replaces lost natural moisture. For wrinkles, the HA dermal filler injections plump the skin and make it smoother.
DoctorMedica.co offers to buy dermal fillers online, including the best brands Juvederm and Restylane. Juvéderm is a Korean brand that offers a range of products for different face parts. Juvéderm fillers can be used for lips, cheekbones, temple hollows, and other critical zones.
JUVEDERM FOR FOREHEAD REJUVENATION – read also.
Restylane, a product of the Swiss-based Galderma company, also offers several types of dermal fillers of different strengths for the face, neck, and even hands.
Calcium Hydroxylapatite Fillers
Calcium Hydroxylapatite (CaHa) is a compound found naturally in human bones. CaHa biocompatible and biodegradable injectable facial fillers contain CaHa microspheres in an aqueous carboxymethylcellulose gel carrier. CaHa fillers help restore the volume of the target face parts and make the wrinkles smoother. The effect of CaHa type of dermal fillers lasts approximately 12 months. Then the biodegradable capsules dissolve in body tissues.
RESTYLANE LYFT VS JUVEDERM: TARGET AREAS, COMPARISON, AND REVIEWS – read also.
Radiesse is the most popular brand of CaHa dermal fillers. It is produced by German Merz Pharma and smooths small wrinkles and deeper facial folds. The product is available with and without lidocaine. Radiesse products vary by strength, e.g., by the quantity of active compound in 1 milliliter of a gel. The products with higher strength should be used for deeper folds, while the gels with less strength are intended for active facial parts like eye corners.
HOW LONG DOES RADIESSE LAST? PROCEDURE & TREATMENT RESULTS – read also.
Poly-L-lactic Acid Fillers
Poly-L-lactic acid is a polyester produced from plant sugars: fermented sugarcane, corn, maize, and others. During fermentation, sugar transforms into lactic acid and then into polylactic acid. This compound is less popular than HA or CaHa but is also effective. Polylactic acid is the primary material for dissolvable body implants that help renew natural collagen production in the target body parts. Also, it is used for bone engineering. Poly-L-lactic acid is also an effective type of dermal filler.
Ellanse is a dermal filler with poly-L-lactic acid beans in the supporting gel. The filler is produced in the Netherlands by Aqtis Medical company. This universal dermal filler works best for deep acne scars and facial folds, and polymer beads add fullness to these places and restore volume.
How Facial Fillers Work
Despite the different compounds in popular types of facial dermal fillers, they work in the same way.
The Injection Processes
Before the injection, a patient should ensure the skin on the injection site is ready for a procedure. It should be healthy, with no dermal issues, and carefully cleaned. The injector cleans the skin and marks the injection points, for example, along the deep fold. In most cases, an injector uses lidocaine to minimize the pain.
Then the injection process starts. An injector injects small doses of a filler into the middle-deep layers of the patient's skin.
There are several injection techniques. A tunnel technique uses a syringe or cannula to inject a filler under a deep wrinkle or a fold. A point technique is a series of microinjections close one to one. The stretching technique involves putting skin on tension to isolate the injection site. A dual plane is the filler injection to different skin layers in one zone, such as middle and deep skin layers.
Each injection technique should be used in a proper injection site and combined with the best-fit dermal fillers. So, only a trained injector can conduct the procedure.
The session continues for 40-60 minutes. Some dermal fillers require more than one session, like 2 or 3. The full effect of a filler can be visible in 7-10 days. The effect duration depends on the dermal filler type, product characteristics, individual metabolism, the patient's lifestyle, and other factors.
Risks and Side Effects
Potential Risks and Side Effects
Most dermal fillers for the face provoke minor side effects after the procedure. They include irritation at the injection site, itching, redness, bruising, etc. Sometimes a patient feels a headache, high body temperature, and other flu-like symptoms. Typically, they are gone in 48 hours; if they last longer, a patient should contact the healthcare service.
A patient can rarely suffer from an allergic reaction or significant consequences like infection, inflammation, severe pain, etc. These cases require immediate contact with the therapist.
How to reduce the risk of complications
Three main safety rules help reduce the risk of complications.
First, a patient should check with the therapist before the procedure. The therapist should exclude any skin and general health issues at the injection site. Some diseases and states can be a reason to postpone or reject the procedure.
Second, only authentic fillers for face lines can be used for injections. To avoid fake products, buy dermal fillers online on doctormedica.co – a facial filler supplier. A broad range of authentic dermal fillers for face wrinkles from the best global brands for affordable prices is available for online purchase.
Third, all injections should be conducted by a certified healthcare specialist. One of the most dangerous consequences is minor blood vessel damage, and in the worst case, it can result in body tissue necrosis. That is why the specially trained injector can conduct a procedure to find the best spot for injection.
FAQ
What is the best wrinkle filler for deep wrinkles?
Hyaluronic acid dermal fillers are the best for deep wrinkles. Other dermal fillers can also be used for deep wrinkles and facial folds, but the natural components that bend moisture and plump skin are the safest option. HA fillers have various velocities combined with a long-lasting effect.
What is the longest-lasting filler for wrinkles?
The dermal filler effect time depends on density, and the higher share of active compounds prolongs the effect while decreasing filler density. Dermal fillers with high density can block the movement of the facial muscles, so they are recommended for the less active zones. The longest possible effect, for now, is up to 2 years; hyaluronic fillers Juvederm and Restylane offer this effect.
What is the most popular facial filler?
There are several popular filler types – Calcium fillers, polylactic acid fillers, collagen fillers, and so on. All of them can be effective for facial wrinkles. However, hyaluronic acid fillers are the most popular as they have the most extended history of use. Juvéderm and Restylane product lines are in great demand among the HA fillers.
What is the best filler for older skin?
Three filler brands are the most effective for mature or sagging skin: Restylane, Juvéderm, and Radiesse are fillers with cross-linked hyaluronic acid. It can carry 1,000 times in weight in water and restore the lost volume in the mature face and pump up the skin.
Conclusions
Dermal filler facial injections are a popular procedure in cosmetology. The procedure helps restore volume in some facial parts and pumps the skin to make it smoother and remove wrinkles. In this way, a face looks younger and more attractive.
The procedure is almost 100% safe and cost-effective; its effect becomes visible in several days and lasts for months. Naturally, the demand for dermal filler injections is skyrocketing.
There are several dermal filler types; hyaluronic acid fillers, calcium fillers, and collagen fillers. When injected in middle-deep skin layers, they restore volume and stimulate natural collagen production.
The primary term for effective dermal filler injection is to follow safety rules: do not start a procedure without the therapist's approval, and use only authentic products and the trained injector service.
References
Cockerham K, Hsu VJ. Collagen-based dermal fillers: past, present, future. Facial Plast Surg. 2009 May;25(2):106-13. doi: 10.1055/s-0029-1220650. Epub 2009 May 4. PMID: 19415578.
Pavicic T. Calcium hydroxylapatite filler: an overview of safety and tolerability. J Drugs Dermatol. 2013 Sep;12(9):996-1002. PMID: 24002146.
Sickles CK, Nassereddin A, Gross GP. Poly-L-Lactic Acid. [Updated 2022 Jun 7]. In: StatPearls [Internet]. Treasure Island (FL): StatPearls Publishing; 2022 Jan-. Available from: https://www.ncbi.nlm.nih.gov/books/NBK507871/