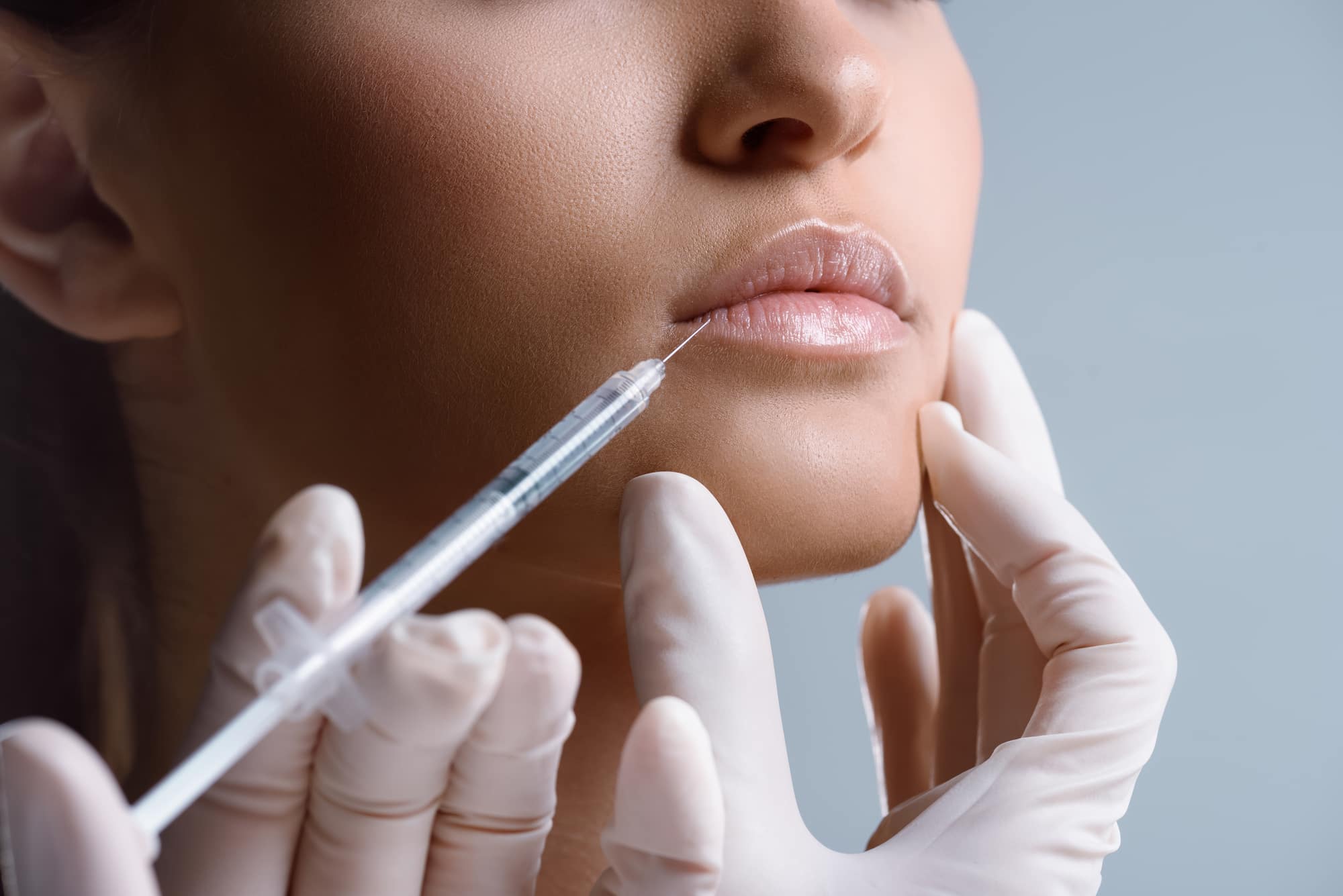 How Many People Get Botox? 10+ Botox Statistics For 2023
If ever there was a cosmetic product synonymous with facelifting, it would have to be Botox.
If ever there was a cosmetic product synonymous with facelifting, it would have to be Botox. Based on the botulinum toxin, it was the first medical product to use this protein and remains a popular choice for plastic surgery patients.
Are you wondering how many people get Botox today? Or whether the popularity of Botox injections still surpasses other facelift products? Keep reading to find out some incredible statistics and facts we've gathered about this drug and its usage.

Statistics on Botox Usage
Botox has been around since 1989, but spiked in popularity after 2000. The dawn of the 21st century saw the normalization of Botox, with TV shows discussing the procedure and its benefits. So, let's look at some Botox statistics and trends going into 2023.
Plastic surgeons perform over 6.2 million Botox procedures a year.
(Statista)
Of all the procedures plastic surgeons perform each year, both surgical and nonsurgical, Botox injections are the most requested. In fact, there are only three procedures that surgeons perform over 1 million times each year – Botox injections, hyaluronic acid injections, and hair removal – and Botox is 50% more popular than hyaluronic acid when it comes to the sheer number of performed procedures.

Botox surged to 4.4 million procedures during the first year of the COVID-19 pandemic.
(American Society of Plastic Surgeons)
Once the world went into lockdowns and work-at-home attitude, the Botox usage statistics saw a massive spike. People spent less money on travel and eating out, leaving them with more disposable income to spend on themselves. Some experts claim injections boosted people's self-confidence after months of isolation and stress.

In 2017, plastic surgeons performed over 7 million Botox procedures.
(Full Spectrum Dermatology)
Another year that was an outlier for the global surge in Botox popularity was 2017. There weren't many alternatives at the time for people who wanted their dermal fillers done, so Botox somewhat took their place. Soon after, the drug's popularity dropped, but it was still considerably higher than at the turn of the century, when less than 800,000 people a year got Botox injections.

63% of Americans know about Botox.
(Statista)
The American public is ‌well-informed about Botox, and the procedures involved. Only 21% of people surveyed said they knew nothing about it. On the other hand, only 6% of surveyed Americans said they had undergone the procedure, while 9% are considering getting Botox.

Demographics of Botox Patients​​
Now that we've seen Botox's popularity and the global trends around this procedure, we can look deeper at other factors. So, let's look at how many women get Botox and other statistics on typical Botox patients.

Patients aged 40 to 54 account for 57% of all Botox patients.
(American Society of Plastic Surgeons)
Contrary to popular belief, the average age for Botox patients isn't 30 years old. According to statistics, it's primarily people over 40 – only roughly 20% of patients are younger than 40. It's perfectly logical, with most people not developing visible wrinkles before that age.
Here's the full breakdown of all demographics that have undergone a Botox procedure:
Ages 20 to 29 – 1% of Botox patients.
Ages 30 to 39 – 18% of Botox patients.
Ages 40 to 54 – 57% of Botox patients.
Ages 55 and up – 23% of Botox patients.
Only 6% of male plastic surgery patients have undergone a Botox procedure.
(American Society of Plastic Surgeons)
How popular is Botox among men? According to the American Society of Plastic Surgeons, not very popular. The organization's latest report noted that 265,000 men had Botox injections in 2020. Yet, this turned out to be the most popular procedure among men, both surgical and non-invasive. Generally, men comprise only 8% of plastic surgery patients, and most prefer a non-invasive and minimally invasive cosmetic procedure.

82% of Botox patients are Caucasian.
(American Society of Plastic Surgeons)
A closer look at various demographics of Botox patients in the United States shows that the average person applying for Botox treatments is Caucasian, female, and over 40 years old. Since its introduction to the masses, Botox has always been more popular among women. Still, it's interesting to see how patients delay getting a Botox procedure compared to just a decade ago.

Other Botox Stats and Facts
Before we conclude today's analysis, there are a few more bits of data we need to go through. In this section, we'll go over the market details and some facts about Botox injections.

The Botox market generates $2.2 billion a year
(US Securities and Exchange Commission)
Considering how many people get Botox every year, it is no surprise that the market is thriving. With over $2 billion a year spent on Botox, this type of medical procedure accounts for more than 10% of all plastic surgery expenses. In fact, it is the highest-grossing procedure right now, slightly in front of Juvederm products.

An average Botox treatment costs $466.
(American Society of Plastic Surgeons)
The latest American Society of Plastic Surgeons study revealed that Botox is one of the most affordable cosmetic procedures. Getting a Botox injection is 10 times cheaper than breast augmentation surgery. Surprisingly, it's also more affordable than getting a chemical peel. 

People undergo Botox treatments once every four months.
(Advanced Dermatology Center)
How often do people get Botox? This question is closely tied to the longevity of the drug. On average, the results of Botox last three to four months. This timeframe depends on the area treated, the patient's age, and the amount injected. Still, the average time between Botox treatments is four months.

Typical areas for Botox treatment are the forehead, eyebrows, and chin.
(Westlake Dermatology)
Doctors typically use Botox in facelift procedures. The commonly treated areas involve facial features that usually get wrinkles due to aging. The amount of Botox injected depends on the location. For example, the upper lip treatment requires the least amount of Botox (2-4 units). More complicated jobs like face contouring require up to 50 units per treatment.

Surgeons now use Botox for treating migraines and overactive bladder.
(Westlake Dermatology)
Surgeons have made huge progress using Botox for various medical treatments over the past few years. Nowadays, they can treat joint dysfunction in the jaw, chronic headaches, and even excessive sweating. Patients with incontinence or overactive bladder see significant improvements within 1-2 days after receiving a Botox injection.

FAQ
Why do so many people do Botox?
Botox is well-known for its facelifting properties, especially for reducing wrinkles. Since it has been around for decades, many people know about it, especially in recent years when it became mainstream in media. As for "why do people get Botox," the answer is simple – they want their aging skin to look tighter and have a more youthful appearance.
How much Botox does the average person get?

This quantity depends on the treated area, so anywhere between 1 and 20 units.
Is Botox losing popularity?
No. It's regaining its popularity. How many people get Botox, then? According to the latest data, that's 6.2 million people, primarily women. The numbers were higher 6 or 7 years ago. Still, since 2020, the drug has been increasing in popularity. Botox injections are some of the most requested plastic surgery procedures, even with younger patients increasingly using "preventative Botox" procedures.
Sources: