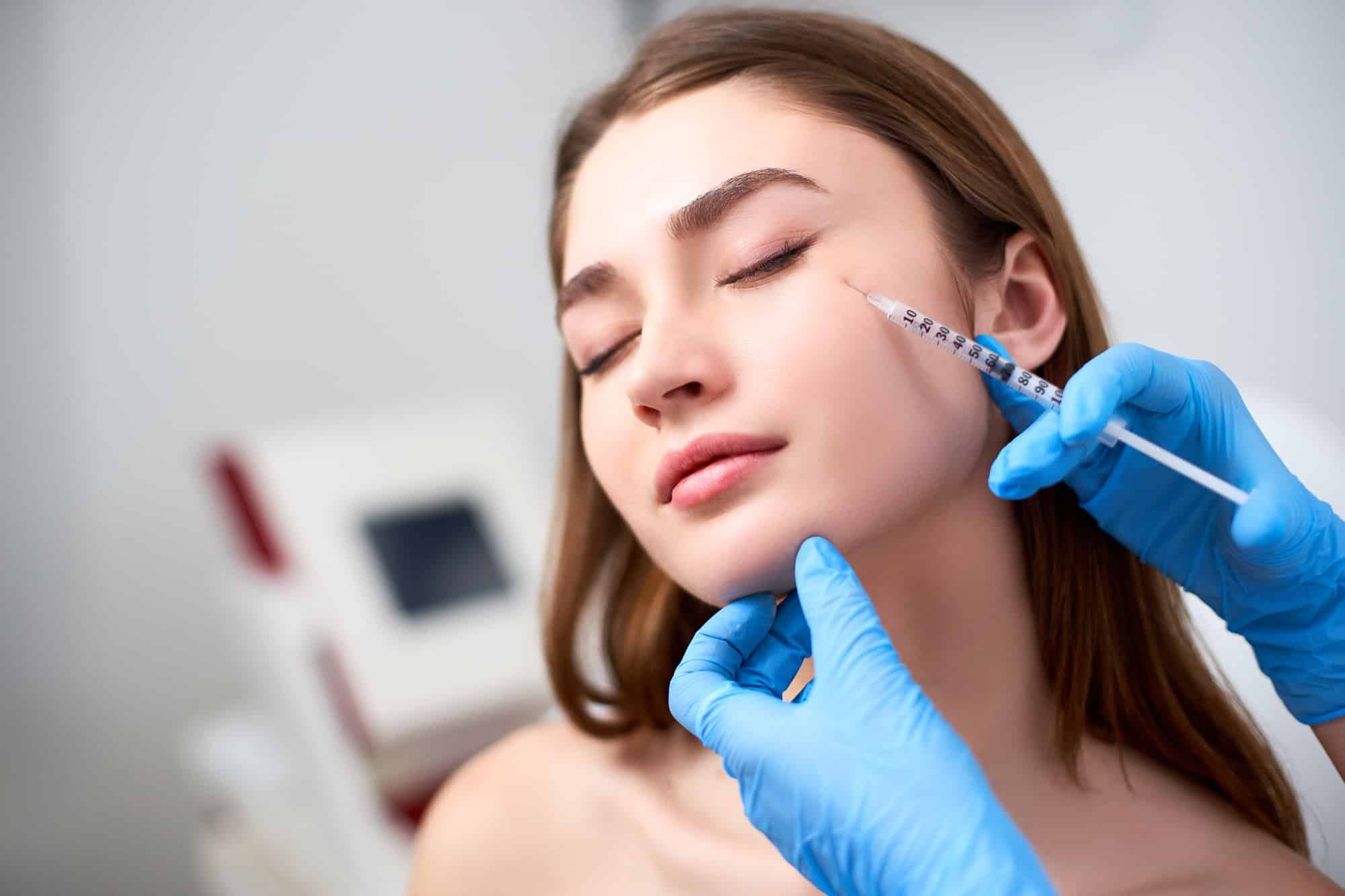 Liquid Facelift: The Dermal Filler Experience
While dermal fillers and facelifts can achieve similar results, they are not the same treatments. Moreover, they may be less effective than facelifts in certain populations.
Dermal fillers versus facelifts
While dermal fillers and facelifts can achieve similar results, they are not the same treatments. Moreover, they may be less effective than facelifts in certain populations.
Dermal fillers can rejuvenate the skin without the drawbacks of pain and recovery time associated with getting a facelift. They are ideal for minor to severe signs of aging.
Why slow down the aging process?
Age, genetics, and lifestyle all influence skin health and contribute to aging. But, nobody wants to look old. Since our society is obsessed with youth, treatments to make you appear younger are easily available. Dermal fillers can help keep you looking more like yourself.
Things you need to know before booking an appointment:
If you are considering a filler to plump out lines and wrinkles on your face, there are a few important things to consider before you take the plunge.
It matters who does your filler
It is imperative that you choose a medical professional who is properly qualified and certified to administer fillers. You can do online research about surgeons, dermatologists, and other professionals to verify their credentials. You can also ask around for referrals.
Use authentic brand products.
It is also best to use authentic dermal fillers. These dermal fillers come from trusted companies once their effectiveness as an anti-wrinkle and skin restoring treatment is proven through clinical trials, so they are the safest to use.
Permanent vs temporary dermal fillers
Both temporary and permanent dermal fillers may be used. When administered by a professional with proper training, they can all be effective for different requirements. How long the effects will last depend on which filler is used, how skilled the practitioner is, and the area that is being treated.
Hyaluronic acid (HA) fillers are a temporary solution to aging, as they are absorbed into the body after a period of time. They typically last from 6 to 18 months. Injections to the lips will not last as long as those applied to the lines from the nose to the mouth.
HA fillers play a prominent role in the marketplace. Because of this, technological advancements are always underway.
The main differentiators for HA fillers are: the source of HA; the concentration of HA in each syringe being utilized; the particulate size of the HA; whether the HA is cross-linked; the type of cross-linking agent used in the HA; whether the HA is single phase or not; and whether there is an anesthetic in the HA syringe.
The 2 leading choices for HA-based dermal fillers are Juvederm and Restylane.
Meanwhile, synthetic fillers are denser, and are usually injected deeper into the skin, so they are longer lasting. They are not absorbed by the body. The results are more permanent, a factor which you should consider before opting for a synthetic filler. Keep in mind that if you don't like the results, you might have to live with it for as long as a few years.
Restylane vs Juvederm
Restylane has a firmer consistency and is formulated to produce best results for the lips and deep lines that require more support. Juvederm has a smoother consistency and contains more cross-linked hyaluronic acid than Restylane.
Different fillers do different things
Most popular fillers are made with hyaluronic acid, but different products may have different particle sizes, which will deliver different results. For example, Restylane Lyft has larger particle sizes that are formulated to do "heavier" work, like rebuild thinned cheekbones. On the other hand, Restylane Silk has a smaller particle size, which is ideal for applying to fine lines around the mouth and to plump out lips.
You have a number of options if you feel you need to rejuvenate your face. All of these options have a role to play in helping you reclaim your youth. Talk to your preferred certified practitioner to find out the best option for your specific needs.