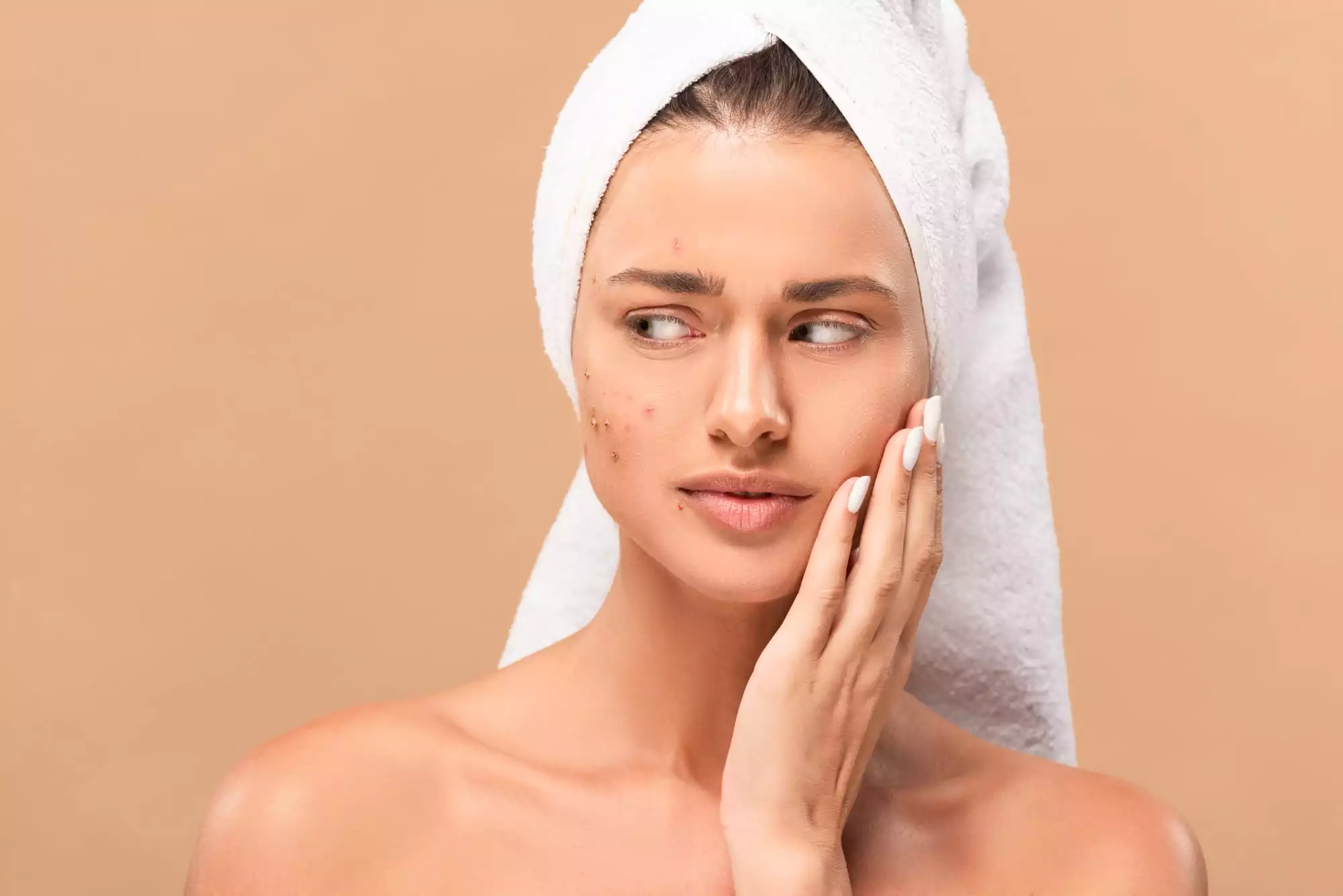 Dermal Fillers for Acne Scars: Types, Procedure, Cost, and More
Acne is a dreaded cosmetic defect that can cause low self esteem, not only among teens, but also among adults with or without underlying medical condition such as hormonal imbalances.
Acne is a dreaded cosmetic defect that can cause low self esteem, not only among teens, but also among adults with or without underlying medical condition such as hormonal imbalances. Even if a number of treatment modalities can totally cure acne in some fortunate individuals, acne scars can be a challenge to treat. None of the available options can eradicate deep acne scars, but physicians are showing increasing interest in using dermal fillers for these facial defects.
Dermal fillers or soft tissue fillers are intended for wrinkle reduction and soft tissue augmentation. Fillers create a plumping effect on the skin that may be helpful in filling acne scars. As an inflamed acne starts to heal, collagen facilitates wound healing by binding the skin and puling it downwards, conforming to the pattern of the wound itself. This creates areas that have different texture from the surrounding skin. These areas are what we call acne scars.
Types of Fillers for Acne Scars
Dermal fillers can be classified based on the duration of effects and materials used:
Temporary dermal fillers
Temporary fillers are made of the naturally occurring hyaluronic acid (HA). This sugar molecule is known to attract water molecules that provides immediate hydration and volumization underneath the skin. The approval of multiple dermal fillers for reducing wrinkles and folds and restoring volume loss did not stop physicians in expanding its use for other cosmetic indications.
FDA-approved facial fillers include those offered by Juvederm, Restylane, and Belotero. However, they are not approved for treating acne scars, but it is also not illegal to use them off-label. Due to the shorter duration of effects (3–12 months), other long-lasting fillers are more favored for acne scars. This type is good for minor rolling scars.
Semi-permanent dermal fillers
Semi-permanent fillers contain either Poly-L-lactic acid (PLLA) or calcium hydroxylapatite. These substances are completely biodegradable and can last between 1 to 2 years. Research showed that calcium hydroxylapatite fillers are beneficial for atrophic scars for up to 12 months but has no demonstrable benefit for icepick scars. Other studies between 2007 and 2010 all showed positive outcomes for PLLA use on acne scarring. However, sample sizes are modest ranging between 1–22 subjects.
Permanent dermal fillers
Polymethylmethacrylate beads (PMMA) are a biocompatible synthetic polymer made of 20% PMMA beads and 90% bovine collagen. Bellafill (formerly known as Artefill) is the only FDA approved filler for correcting acne scars. Since its approval in 2015, 3 studies have demonstrated the benefits of PMMA for atrophic facial scars. All showed significant improvement at 6–8 months post injection.
Safety and Efficacy
The role of fillers for soft-tissue augmentation has been well documented in various research studies. Dermatologists should fully exploit the potential aesthetic and therapeutic effects of dermal fillers on acne scars. By examining available literature, it seems that facial fillers are beneficial for boxcar and atrophic scars. There is insufficient evidence supporting the benefits of fillers for icepick scars.
Types of Acne Scars
Rolling or atrophic scars – these have rounded sloping edge
Boxcar scars – sharp borders and rectangular in shape
Icepick scars – these have jagged borders and run deep into the skin
Post-injection reactions are common for all cosmetic injectables. Side effects from majority of dermal fillers are well tolerated and they usually resolve within a week or 2. The patients may experience the following adverse events after a dermal filler injection.
Redness
Bruising
Swelling
Localized pain or tenderness
Lump or module formation
Precautions and Contraindications of Dermal Filler Acne Scar Treatments
Only patients over the age of 18 can receive the treatment. Bellafill is suitable for all skin types, but it is not intended for all types of acne scars. If the patient has active cuts or cysts, the procedure should be postponed until the skin clears up.
Treating Acne Scars with Dermal Fillers: The Procedure
The patient and medical provider will discuss the particular scars that require the most attention. Acne can leave multiple scars and may even cover the cheeks and nose area, but patients often have certain scars that bother them the most.
The doctor will choose the appropriate filler and suitable dosage for the skin condition and the patient's desired outcome. A numbing cream can be applied to minimize patient's discomfort. An ice pack placed on the treated area can minimize swelling and redness. Post-injection reaction may last for a couple of days up to a week. The patient is then advised to avoid strenuous exercises and excessive sun exposure for 24 hours. Skin facials or massage must be avoided for 7–14 days.
The Cost of Dermal Filler Treatment for Acne Scars
The cost for dermal filler treatment depends on the amount and type of filler to be administered. Permanent fillers are more cost-effective compared with temporary fillers, but they may have higher incidence of adverse events.
Average dermal filler cost:
Temporary – $300–$1,200
Semi-permanent – $600–$1,200
Permanent – $500–$2,500
Final Words
Acne scarring is a stigmatizing condition that is detrimental to mental health. Over 96% of acne sufferers have reported feeling anxious or depressed of their condition. Dermal fillers are a promising treatment option for atrophic and boxcar scars that fail to improve from other treatment modalities. Patient selection and managing expectations are a good starting point to beneficial outcomes.