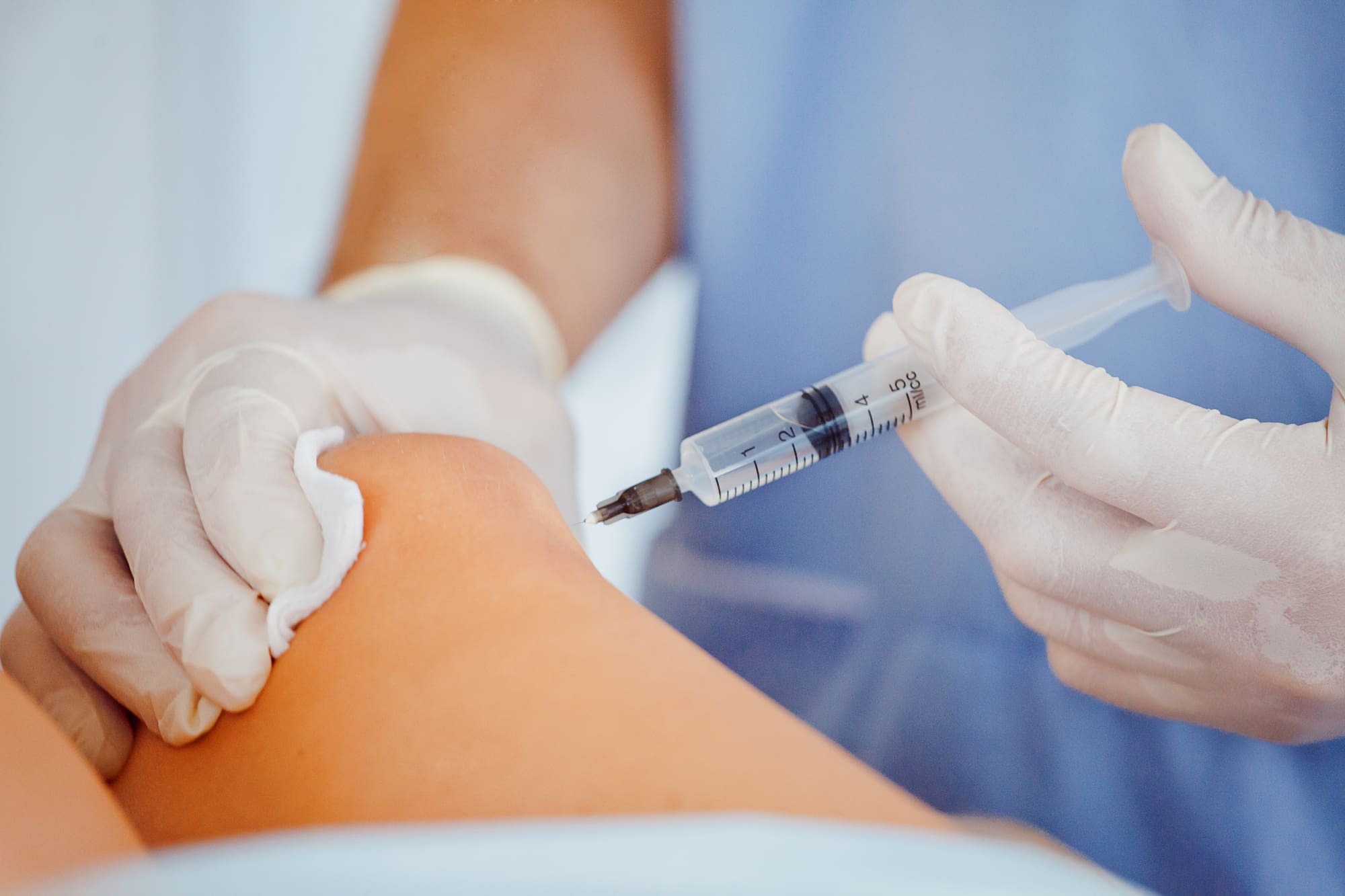 Understanding Orthopedic Injectables
There are no products that offer more relief to people suffering from musculoskeletal conditions than orthopedic injectables.
There are no products that offer more relief to people suffering from musculoskeletal conditions than orthopedic injectables. There are many orthopedic products on the market that help people all over the world live an active, pain free life. Many of these products provide long term pain relief for between six and nine months – without surgery.
What are Orthopedic Injectables and What do They Treat?
Orthopedic injectables are injections designed to lubricate the joints between a patient's bones, such as in the knee. These products are an excellent alternative for patients who prefer to avoid orthopedic surgery, or the overuse of pain medications made necessary by conditions like osteoarthritis. While osteoarthritis is common among older people, it is a condition that often occurs after injury or repetitive motion. Osteoarthritis has been shown to be common in obese patients, as there is more pressure on their joints during repetitive movement. The condition generally worsens over time.
Orthopedic Treatments
Available treatments for orthopedic conditions include surgery, exercise, physiotherapy, nonsteroidal anti-inflammatory drugs (NSAID) and cortisone injections. One of the most popular treatment options available, orthopedic injectables are an excellent way to reduce the pain of movement in joints long term.
These injectables often comprise ingredients already found in the human body, such as hyaluronic acid, which is a natural lubricant. People who have osteoarthritis generally have a smaller concentration of hyaluronic acid in their joints than people who do not have the condition. Many of today's orthopedic injectables, also called viscosupplements, are formulated to replace depleted hyaluronic acid. Knowing which products are out there is a step toward finding relief for the pain of osteoarthritis.
Doctor Medica's Orthopedic Injectables
Doctor Medica offers a selection of orthopedic products that can help treat osteoarthritis in patients looking for pain relief and improved mobility. These products are manufactured by brands recognized worldwide, including the following:
Cingal
Cingal is manufactured by Anika Therapeutics Inc., which also manufactures Orthovisc, and Monovisc. Anika specializes in orthopedic injectables infused with hyaluronic acid (HA) and steroids, which provide pain relief and smoother movement to osteoarthritis patients.
Crespine
Crespine is manufactured by Biopolymer GmbH & Co. KG. This orthopedic gel contains cross-linked hyaluronic acid and is used primarily to correct degenerated cartilage in the knee and hip. Once injected, this gel adds to the synovial fluid in the joint, reducing pain and improving the function of the joint for approximately nine months.
Hyalgan & Hymovis
Hyalgan and Hymovis are manufactured by Fidia. Hyalgan is the first viscosupplement of its kind to be approved by the Food and Drug Administration (FDA). It is primarily used to treat osteoarthritis in the knee. The mixture contains hyaluronic acid and provides much needed joint lubrication during movement. This product offers pain relief for up to six months.
Why Buy Orthopedic Injectables from Doctor Medica?
Doctor Medica supplies the best brands and formulations of orthopedic injectables available today. We offer fast delivery and free, 48-hour shipping right to your office. All products purchased through Doctor Medica are shipped in temperature-sensitive packaging to ensure product safety. We also offer 24-hour support.
Doctor Medica customers are eligible to join the Magenta Program, which rewards your loyalty. The Magenta Program allows you to earn points on your purchases that you can then use towards future purchases. Through this program, you can earn $1 for every 100 points. When purchasing, you earn 1 point per $1 spent. Varying levels of membership are available that offer an increase in earned points and greater discounts.
As a loyal customer, you are also able to join our referral program. When you refer a friend or colleague to Doctor Medica, we'll provide you with 30,000 points and your referral with a $300 account credit if they spend $1500 or more on their first purchase.
The savings are endless, and our products are unsurpassed. With so many ways to save on quality name-brand orthopedic injectables and more, it makes sense to join today!