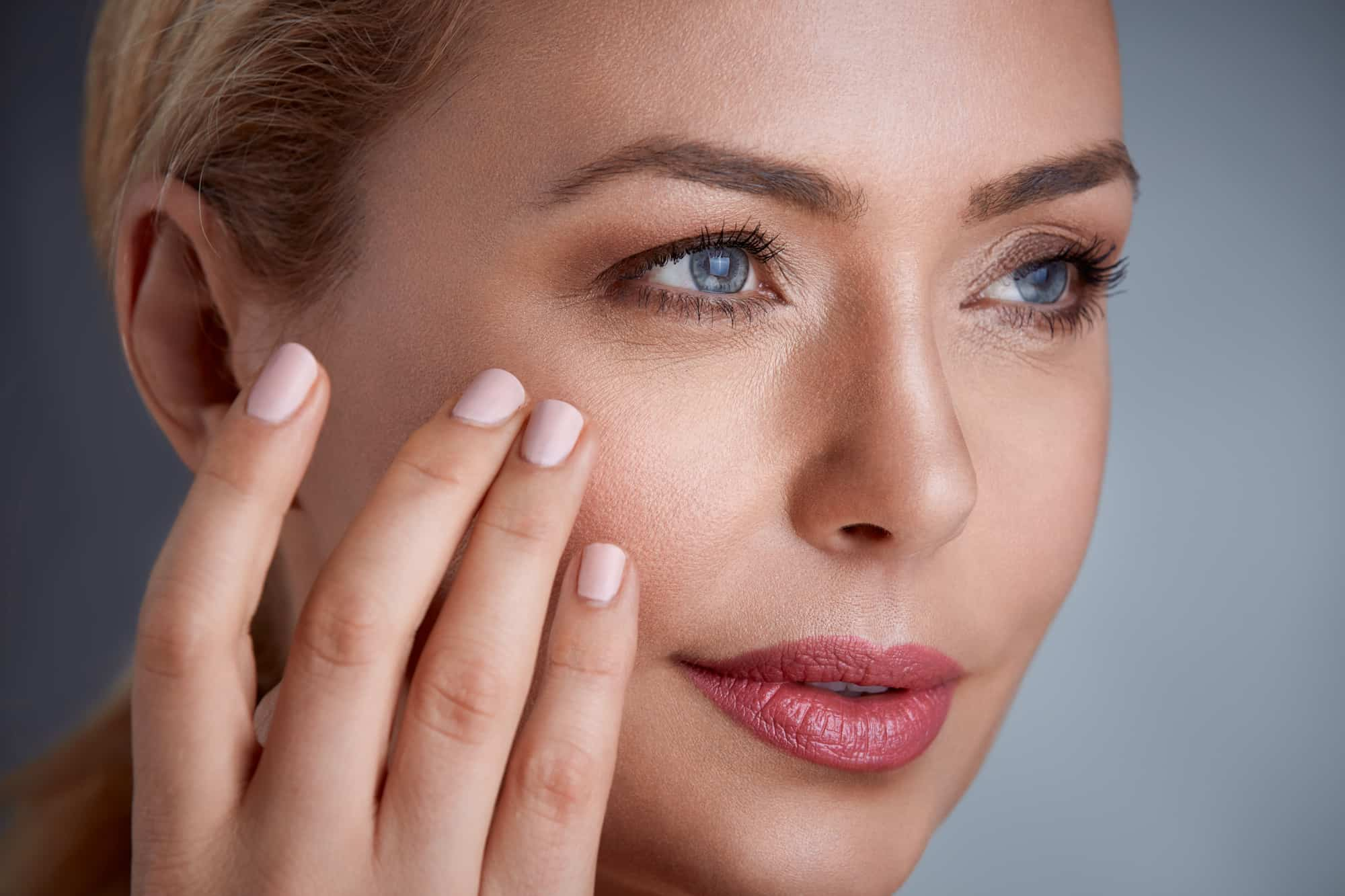 Why Use Hyaluronic Acid Face Masks? | Doctor Medica
The skin care industry is booming!
The skin care industry is booming! However, some products make promises that do not stand up to reality. When choosing a skin care product for your patients, it's important to consider the ingredients listed on the packaging. When it comes to adding hydration and providing a smooth, flawless look, hyaluronic acid is a key player.
What is Hyaluronic Acid?
Hyaluronic acid (HA) is a humectant that occurs naturally within the human body and is vital to retaining moisture within the skin. One molecule of hyaluronic acid can absorb and hold up to 1,000 times its weight in moisture, providing structure to, smoothing and hydrating the skin. Biocompatible, hyaluronic acid is used medically to treat a myriad of issues and is also one of the most popular components in many cosmetic fillers. While the body has natural stores of the substance, the hyaluronic acid found in the skin decreases as we age and can be negatively impacted by environmental factors like pollution and sun exposure as well. The moisture-retaining qualities of hyaluronic acid are what make it such a popular ingredient in skin care products like hydrating face masks.
How Does Hyaluronic Acid Benefit the Skin?
Moisture plays a significant role in keeping the skin looking young and healthy. As such, hyaluronic acid benefits the skin in numerous ways:
It penetrates the skin barrier, hydrating the cells directly. Hydrated cells are plumper than dry cells, which results in moist, dewy skin.
When skin is properly hydrated, the appearance of lines and wrinkles diminishes as the skin plumps up and fills them in. This makes it ideal for anti-aging skin care.
It is helpful for all skin types, including dry, oily, and combination. Its healing properties make it particularly suitable for sensitive skin with a compromised skin barrier that is prone to irritation.
Advanced formulations of hyaluronic acid may stimulate the natural production of hyaluronic acid, leading to healthier skin in the long-term.
Its proven antioxidant properties can provide protection against toxins and free radicals like pollution.
When Should Patients Use Hyaluronic Acid Skin Care?
Hyaluronic acid is safe for all skin types and rarely produces negative side effects. However, it can sometimes be combined with ingredients that cause irritation or inflammation.
Hyaluronic acid skin care products, particularly face masks, are perfect for addressing the following patient concerns:
Aging
When hyaluronic acid production begins to slow, cell turnover becomes sluggish, resulting in the appearance of lines and wrinkles as the skin loses structural support and elasticity. As preventing the signs of aging is easier than reversing them, hyaluronic acid face masks restore much-needed hydration and support to the skin. There is no such thing as being too young for hyaluronic acid, and patients can certainly use these products in their 30s.
Dehydration
Hyaluronic acid is ideal for use on dehydrated skin. While dry skin typically looks flaky, dehydrated skin is tight and rough, with lines throughout, and often feels sensitive and irritated. Hyaluronic acid immediately restores moisture to dehydrated skin and locks it in throughout the day.
The Best Hyaluronic Acid Masks
Face masks are an essential addition to any skin care routine. They can be recommended for use to patients who are struggling with dehydrated, aging, inflamed skin. Particularly popular, sheet masks are fun and easy to apply.
Hyaluronic acid face masks are great for recommending as take-home products for your patients. They can be applied in the days following a procedure, such as a facial or dermal fillers, to soothe discomfort, redness and irritation, and add valuable moisture.p>
Doctor Medica offers the following hyaluronic acid masks:
Jalupro Moisturizing Biocellulose Face Mask
This sheet mask contains hyaluronic acid as its main ingredient. It is ideal for reducing visible signs of aging and improving the appearance of dull, tired and sagging skin. It promotes collagen synthesis and can be used following treatment with Jalupro brand fillers as well as other fillers. It can also be used following laser therapy, needling and other treatments. Masks come individually wrapped in quantities of 4 and 11.
Princess Skincare Hyaluronic Acid Mask
This hyaluronic acid face mask is perfect for patients seeking to restore their skin's moisture levels at home. The mask's active ingredients penetrate the skin, improving the appearance of lines and wrinkles and boosting the complexion. Elasticity is improved and collagen is stimulated. Each box contains 8 individually wrapped masks.
Conclusion
Hyaluronic acid is an intensely hydrating substance that is the perfect ingredient for face masks. Unlike many skin care products, hyaluronic acid delivers on the promises it makes by improving moisture, decreasing the appearance of lines and wrinkles, and smoothing out the skin's surface. Purchase hyaluronic acid face masks for your medical spa or aesthetic clinic today from Doctor Medica.