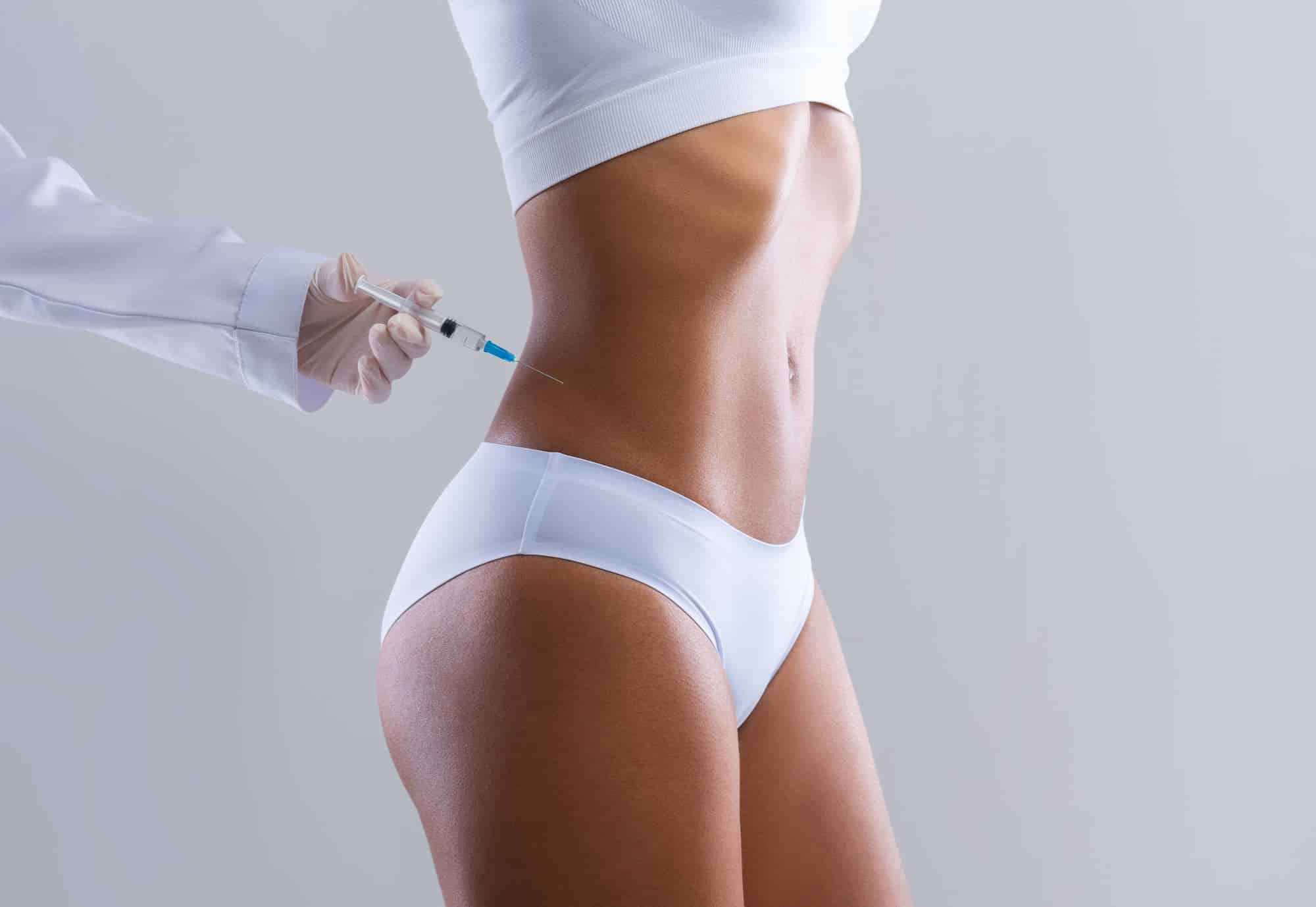 Lipotropic Injections: Cost, Benefits & Side Effects
It's long been known that environmental factors, stress, health problems, and other circumstances often lead to excessive fat deposits in certain body areas or a general increase in body weight, thus triggering aesthetic and health concerns in people. 
It's long been known that environmental factors, stress, health problems, and other circumstances often lead to excessive fat deposits in certain body areas or a general increase in body weight, thus triggering aesthetic and health concerns in people.
So, it is reasonable for patients to want to remove this excess fat quickly and efficiently, seeking the latest medical developments to help them achieve this goal.
Along with the various comprehensive programs for losing excessive fat deposits, lipotropic injections for weight loss are becoming popular. However, the studies on the exact impact of these injections still need to be more conclusive, so it's not easy to pinpoint the effectiveness of various injections alone.
We have compiled this guide to lipotropic injections, their limitations, and their side effects to help you make informed decisions and offer your patients only scientific and medically approved solutions. Read on and be well-equipped to advise and assist your patients in their weight-loss journey.
Lipotropic Injections: What Are They?
Lipotropic injections are injections of medical substances believed to positively affect the process of weight loss in people through faster processing of fat deposits and their removal from the body.
Injections may be administered into the arm as a general intramuscular shot or into specific areas with excessive fatty tissues, like thighs or buttocks.
The most popular and widely recommended injection is pure vitamin B12, a scientifically recognized metabolic booster, or B12 combined with methionine and choline injections.
Methionine and choline are believed to impact the processing of cholesterol and prevent its accumulation in the body. Combined with vitamin B12, their performance is enhanced and targets unwanted fatty tissues more effectively (according to reports provided by some patients).
Various health and aesthetic clinics offer protocols and plans of weight loss injections; they should be administered as part of a complex weight-losing plan. Reputable medical spas and clinics offer them as part of a broader approach, including correcting nutrition habits, stress management, and related interventions.
Various injections can create unwanted side effects, depending on their nature and composition. Vitamin B12 is relatively harmless in larger quantities, but synthetic drugs may trigger unplanned reactions in the human body, leading to side effects that outweigh the benefits of reducing fat deposits. Therefore, it is vital to know the peculiarities of the components of lipotropic injection and carefully examine the patient's medical records before prescribing any treatment.
Lipotropes
Substances that have the ability to boost metabolism and help remove fat from the liver are called lipotropes. They are vitamins, minerals, and amino acids, naturally extracted or created in laboratories and supplied as injectables for administering to patients in clinical settings.
Commonly Used Lipotropes
Alongside Vitamin B12 and methionine and choline injections, there are other lipotropes approved for this purpose:
Vitamin B6
Complex based on vitamin B
Phentermine
L-carnitine
Inositol
myoinositol
BCAAs (branched-chain amino acids)
Magnesium
Foliates
The list is not exhaustive, but these are the most commonly promoted and administered substances for fat-burning injections (as they are named informally).
Each of the mentioned substances has its specifications and limitations. So, before selecting a lipotrope, check a patient's medical history to prevent any incompatibility or allergy.
Effectiveness And Studies Related To The Injections
Having defined lipotrope shots and their various types, it's necessary to discuss their efficiency. The injected substances, lipotropes, are believed to speed up metabolism and primarily target fat deposits, thus boosting the efficiency of a weight loss regimen.
Studies of the impact of these injections are patchy, with data for some lipotropes being more conclusive than others.
Vitamin B12 and methionine are valuable nutrients in healthy metabolism and fat processing. They should be present in a person's diet or as supplements or injections.
Inositol and myoinositol positively impact weight loss for women with polycystic ovary syndrome. However, further research is needed to confirm the effect.
The study results are mixed or insufficient for other components to make ultimate conclusions.
Lipotropic injections boost metabolism and facilitate fat elimination in conjunction with other interventions. Injection substances should be chosen individually and concerning recommended dosages and potential side effects.
Explaining this to patients who inquire if lipotropic injections work, and how soon the results will become measurable, is essential. It will help set attainable goals and ensure that the patient and professional are on the same page regarding treatment.
Possible Side Effects
Vitamins usually contain few to no side effects; since the increased dosage is simply excreted from the body in the urine, much like vitamins B12 and B16. BCAAs are also relatively harmless.
However, synthetic components and other lipotropic shots for weight loss (like phentermine) can cause significant side effects impacting the patient's health:
Fatigue
Anxiety
Insomnia
Limb numbness
Mouth dryness
Increased heart rate
Diarrhea
Constipation
Incontinence
Individual allergic reactions.
It's important to carefully track one's health condition and notify a doctor about any unusual or worrying effects. If significant side effects occur, the injection protocol may be changed, or other ways of boosting metabolism and weight loss should be chosen.
Alternative and Accompanying Methods of Weight Loss
As we mentioned earlier, weight loss is most effective as a complex approach to lifestyle correction, including lipotropic fat-burning injections as one of the tools.
Possible Diet Adjustment
Some dietary adjustments that can help with weight loss:
Higher intake of fiber
Higher intake of whole fruit and vegetables
Regular hydration (water)
Reduction in intake of sugar and processed foods
Lifestyle Adjustments
The following are some of the most significant lifestyle changes that can supplement lipotropic injections:
Sleep management (getting enough sleep)
Reducing the level of stress
Setting achievable weight loss goals at a slow, steady pace
Getting enough exercise
Keeping a record of progress through journaling and/or medical checkups
Support and gentle assistance in weight loss
All adjustments should be made taking into account the patient's overall state of health, individual limitations, and reactions to previous ways of weight loss.
Cost of Injection and Protocols Of Use
The cost of a lipotropic shot depends on the provider and the composition of the injections. Vitamin B12 alone is very affordable. However, when administered as part of a package, weight loss injections can significantly increase the cost.
When compared across the market, the injection cost can range from $35 to $70 per package. The pricing is provided for informative purposes only, and may vary from clinic to clinic.
Protocols and dosage also depend on the injection content and individual plan. For example, vitamin B12 alone is typically administered as a 1,000 mg dose per week as a weekly injection or two injections per week. Other components should also be distributed as weekly injections throughout the treatment.
A specific injection protocol will be developed only after the health examination and discussion. Everything begins and ends with the patient's well-being and individual results.
Summary
Maintaining optimal weight is an essential component of general well-being and proper health. The medical field keeps up by offering new tools, including targeted fat burner shots; combined with other weight-losing tools, injections can provide the required effect, but their efficiency alone is still under study.
While choosing the injections' components and dosage, following the patient's health record while balancing desired outcomes against possible side effects.
A professional approach and attention to the patient's needs will help determine the optimal weight-losing scheme and help the patient achieve the desired goals.
FAQ
What do lipotropic injections do?
Lipotropic injections contain natural vitamins, minerals, and amino acids that can improve liver function, aid fat metabolism, and assist weight loss. They also improve nutrient absorption and reduce inflammation but must always be used under medical supervision.
How much weight can you lose with lipotropic injections?
The amount of weight loss achieved with lipotropic injections varies depending on individual metabolism, diet, exercise, and overall health. However, these injections can assist in weight loss and improve fat metabolism as part of a comprehensive weight loss program.
Do lipotropic injections really work?
Lipotropic injections can aid weight loss and improve fat metabolism by supporting liver function and nutrient absorption. However, their efficacy may vary depending on individual factors and must be used under medical supervision.